Some climbers call last month 'Sendtember'. A month for cooler temps, climbing strong, and checking off projects. Not us! We spent the month getting our asses handed to us. Repeatedly. Lots of hang-dog time spent thinking, "How the hell am I supposed to do THAT move?" As John deftly illustrates.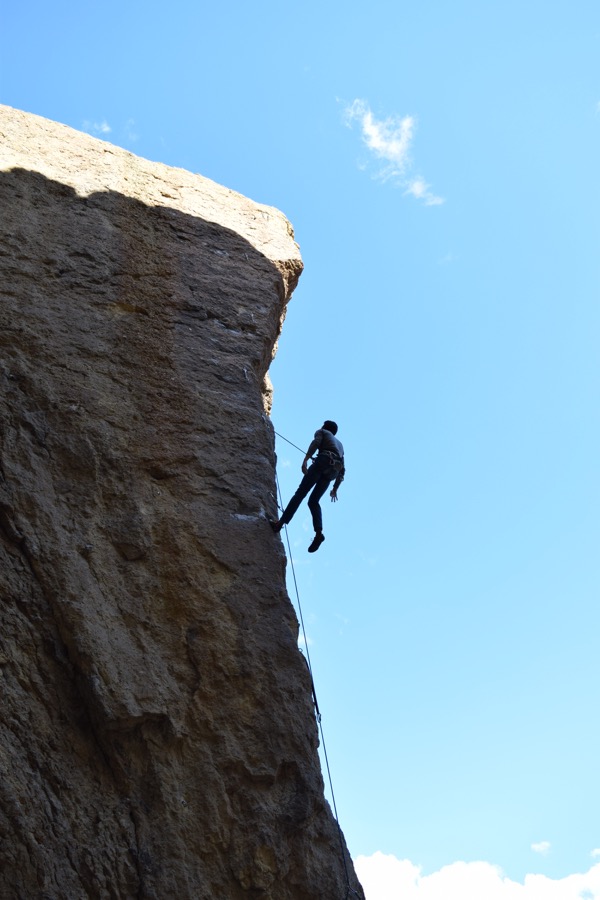 First, by the notoriously technical tuff of Smith Rocks. Then, we high-tailed it to the Great White North in a (successful) effort to graft our skin to Squamish's granite boulders. Eventually, we returned to Smith Rocks for more punishment. We like punishment. Another week of near-ground falls on routes like the Caning got tiresome and we went to Idaho. At the City of Rocks, we learned two things about Idahoans. Idahoans believe…
1) Trees are a type of rock, becuase you start routes like Bombs Over Tripoli by ascending a 25 foot tall Juniper. And 2) it's O.K. to place initial bolts 30 feet off the deck. Without launching into an ethics debate, we contend, "NO NO. You're wrong."
As the month approeached its end, enough was enough. We tore ass out of Idaho on dusty dirt roads, connected to Interstate 15, and ended up in a place called Maple Canyon. Rumor has it, Joseph Smith and one of his harems were instrumental in cleaning, bolting, and FA or FFA'ing Maple's cobbled cliffs.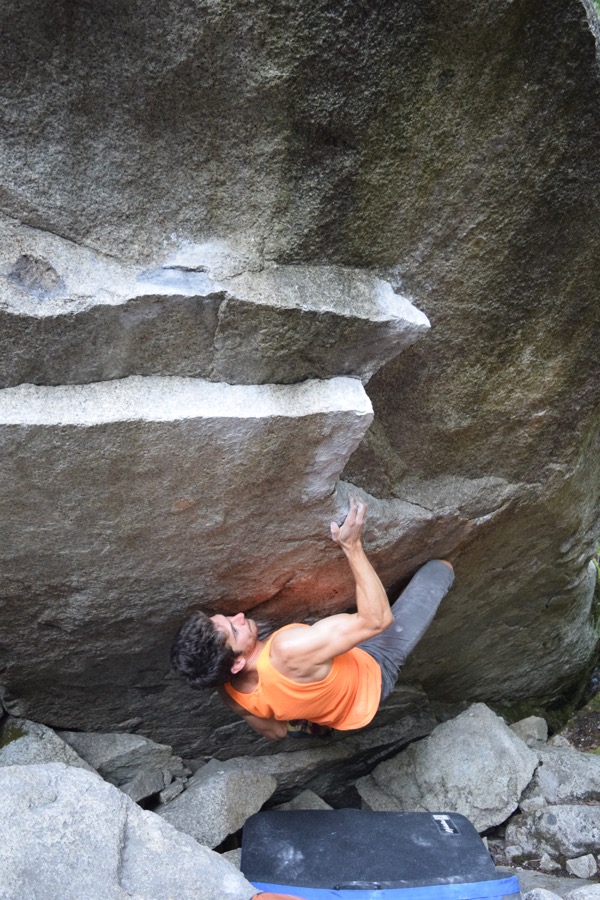 What we do know is this: We thoroughly enjoyed not stressing about shattered femurs if we fell before bolt one. We also liked not wearing down the skin on our fingertips to the point of bleeding all over every pitch. It was also nice to get pumped beyond our wildest dreams on the grossly overhung routes at Minimum Crag, Windshield Wiper Wall, and Pipeline.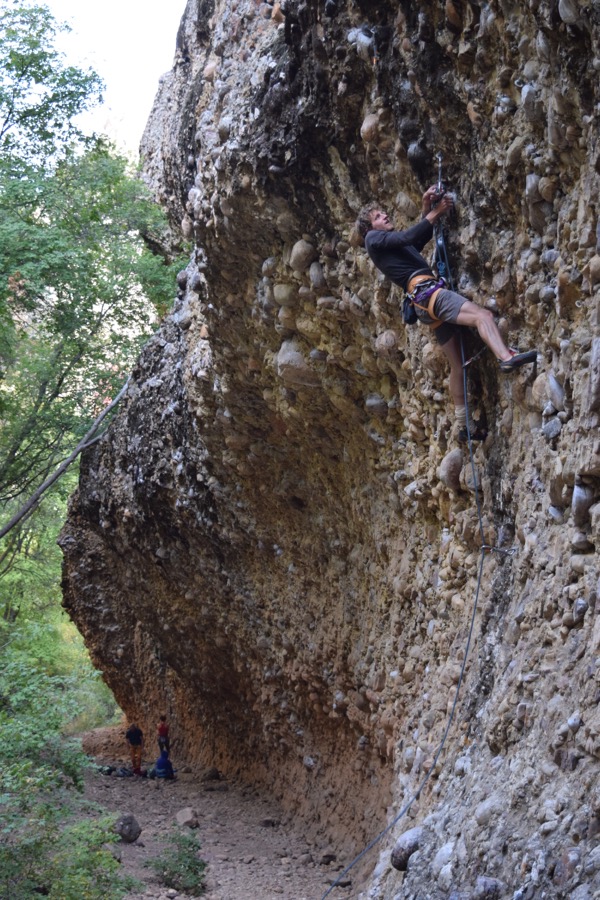 We capped the month at Rifle, basking in < 2 minute approaches, driving from CRAG to CRAG with our harnesses on, going entire days without hanging a single quickdraw, checking out classics like Easy Skankin', and gawking at the .13s and .14s on Project Wall.